Fernbrook German Shepherds receive NuVet Plus supplements to support their; growth, development and immunity. The green bottle supplements are critical for puppies daily health and nutrition. They have all the critical micro-nutrients necessary for optimum; growth, ear formation and immunity build. At Fernbrook German Shepherds the green NuVet wafers are provided daily. We increase the daily amount given to pregnant and nursing dams.
For active training German Shepherds and older German Shepherds, we also give the blue bottle: NuVet Double Joint Plus.
Here at Fernbrook German Shepherds, we utilize these nutritional supplements for all our German Shepherds. Building better health with NuVet increases their immunity to common illnesses. You will reduce the amount of times you have to take you pet to the veterinarian because they have picked up some kind of illness and are sick.
We recommend giving them their supplement as a daily treat. It is made with cold pressed nutrients and chicken liver. Or, you can crush the wafer up and mix it in their food.
If you are reading this and you have another kind of dog or a cat, they can also receive the health benefits of NuVet. NuVet also makes a supplement just for cats. You can order NuVet for other dogs and for cats using the same phone number, website and our kennel number#82864.
Order by phone or website and provide our kennel #82864 when ordering. If you utilize the Auto-ship option, you will receive a discount. www.NUVET.com (800)474-7044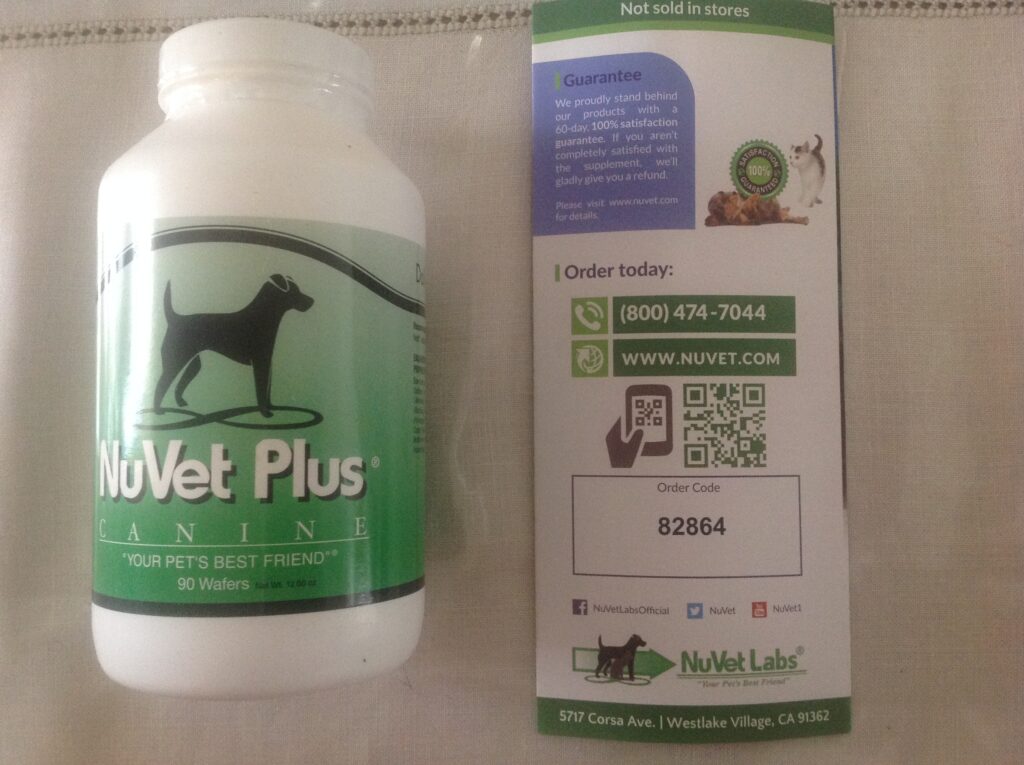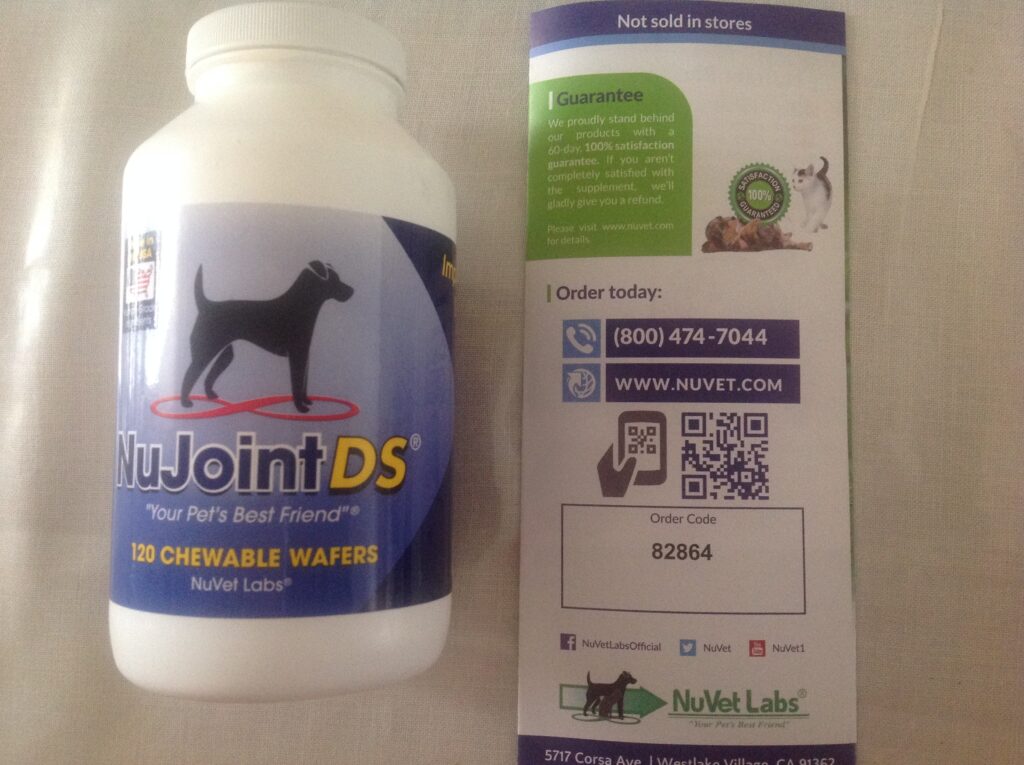 * * * * * * * * * * * *
NuVet Labs has been helping pets thrive since 1997 by manufacturing the highest quality pet supplements available.
Every puppy is born with an immature immune system that is constantly challenged by the stress of a new home, separation from their mother, and exposure to bacteria in an unfamiliar environment. NuVet Plus is a superior immune system support supplement that provides everything your new puppy needs to grow into a healthy adult!
Strengthens the immune system
You can use NuVet Plus wafers as a treat replacement!
Supports internal systems (Cardiovascular, Digestive, and more)
Help keep your new family member healthy for only .52 cents a day!
NuVet Labs Auto ship Program*
Receive a 15% discount off every order of NuVet Plus
You choose how often you want to receive
Make changes or cancel at anytime, for any reason with no fees
NuVet Plus Dog Wafers:
3 Month Supply – (90ct serving of NuVet Plus wafers = $47.15 ($8.35 savings)
*That's only .52 cents per day
NuVet Plus Dog Powder:
3 Month Supply – (90ct serving of NuVet Plus powder = $49.65 ($10.85 savings)
*That's only .55 cents per day
Call NuVet Labs® at 1-800-474-7044!
If ordering for the first time, use order code #82864 or order online at www.nuvet.com/82864