Our AKC German Shepherd Service dogs are bred from select Sires and Dams in planned litters.  The litters are planned in accordance to  selection by those requesting German Shepherd Service dogs.
You can sign up for the Dam and Sire of your choice here on our website.   Please call us at any time to discuss what you are looking for in a German Shepherd puppy or dog.
The AKC Pedigrees of our Sires and Dams house multiple generations of outstanding German Shepherd Service.  Our Dams and Sires are DM Negative.
Once purchased, you can arrange the delivery or pick up of your German Shepherd Service Dog.
We have multiple delivery options available up to and including ground transportation and air shipping.
The cost of delivery is in accordance to location and mode of transport.  Please ask us for a delivery/transport quote at the time of your purchase.
If you are displeased with you Fernbrook German Shepherd or later unable to care for him/her, you can return the German Shepherd to Fernbrook German Shepherds, LLC.
All of our German Shepherds are welcome back to Fernbrook German Shepherds LLC at any time for any reason.
When purchasing a German Shepherd from Fernbrook German Shepherds LLC, Buyer agrees they will not sell, give or release the GSD to pet shops, retail stores, dog dealers, animal testing facilities, research facilities, or an agent for any such business or facility.
If you have an AKC German Shepherd that you wish to donate to Fernbrook German Shepherds LLC for any reason, please contact us to consult.  We often house, care for and provide for other German Shepherds in the event of misfortunes that have occurred in others' lives.
YOUR PARTNER FOR LIFE

Mike Sindelar Sr. has been a German Shepherd service dog handler and breeder for over thirty five years.
Tuffa Teuyfel WC727011 was his first German Shepherd Service dog, who was whelped on 8/20/1973.
Tuffa Teuyfel WC 727011 was the son of Sire Rommel Von Kinch WA918967 and Dam Von Rommel's Nixie WC 192818.  He was the great grandson of  CH Yoncalla's Mike WA450539 who was whelped in October of 1966.
Fernbrook German Shepherds LLC serves to produce and provide Your Partner for Life.  Our puppies are from select Sires and Dams, of which you are central in the planned litter event, just by signing up for the Sire and Dam of your choice.
Fernbrook German Shepherds LLC has produced and provided all kinds of German Shepherd Service dogs to agencies and persons in need.  Many are currently in service at this time, and many are in service dog training for future implementation.
Quality Veterinary Care is a key component in raising, caring for, and breeding our German Shepherd Service dogs.
Here at Fernbrook German Shepherds LLC, we openly discuss;  expected veterinary care and vaccination, Heartworm Prevention, proper nutrition, enhancing immunity, general care, training and maintenance of GSDs with our buyers.
We want the best possible outcome for our Fernbrook German Shepherds and those who receive them.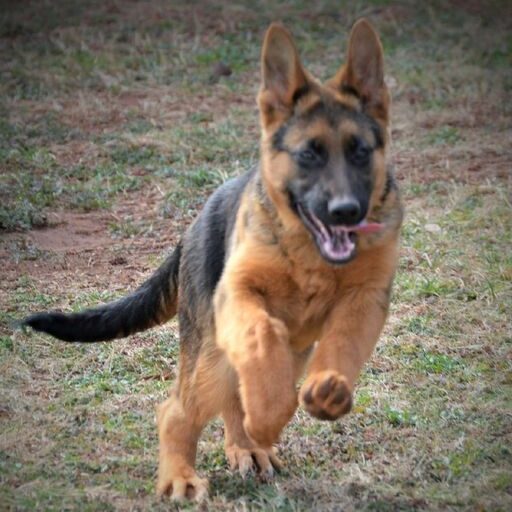 Obtaining Your Fernbrook German Shepherd
In addition to sending in an application request, you can call us to consult and let us know what you are looking for in a German Shepherd Service dog or puppy.
We provide generous discounts to American Veterans, Emergency First Responders, disabled persons needing German Shepherd Service dogs, and other persons in need that may have a special circumstance.